About
Pilgrim of Light, Shapeshifting Raccoon and Forest Guardian in Training.
🌳
Microsolidarity practitioner.
Multidisciplinary artist.
Aquarius with Gemini Ascendant.
I like maps, writing letters and building structures from wood.
Sailing is when I feel the most alive.
This website is my digital playground.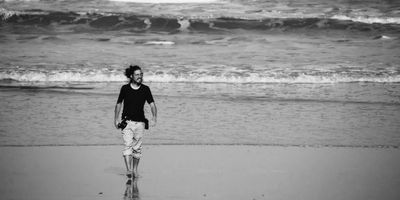 Photo by my father.
Contact
michalroots at proton dot me
twitter at michalkorzonek

Support
I'm in the process of transitioning towards the gift economy. You can support my journey by contributing via:
michalroots.eth
Seeds: @michalkigule
or offer a gift.
Would You Like A Letter?
Every 🌑 and 🌕, I write a heartfelt electronic letter with what's alive in me in this cycle. If you'd like to receive it, please sign up here.
Love and Light,
Michał (Me-How)
---