Open Source Documentation
I can't help creating open source documentation and some people claim I'm good at it.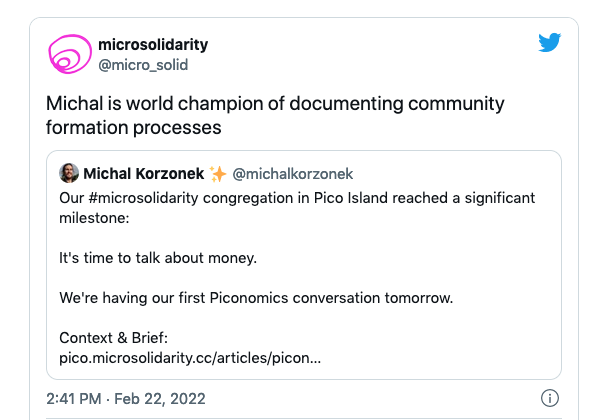 Why bother?
Win-Win-Win.
It's all about sending ripples into the world - by showing the nitty gritty process of making stuff that matters.
💧
💧
💧
🌊
I operate in the gift economy. It would mean a lot to me if you would consider supporting my work financially - allowing me to dedicate more energy to sharing delightful documentation catalysing the transition towards a regenerative way of living on a personal and planetary level.
Here's my Patreon.
If you'd like to fund a specific piece of documentation, let me know.
🌳
Handbooks 📖
Articles
I write about different topics. You can find some of my pieces here, grouped in some kind of order:
Podcasts
Documentation in Twitter Threads
Personal
Technical Documentation
(News)letters 💌
Food
"One of my favourite things about the Sunday Insights is that they give a window into your world. I love it that not only are you deep thinkers committed to the things that matter most in life, but that you are also committed to being guides on the journey. So grateful to be in satsanga."
– Cathy Hutchison